The BollyDance Academy offers Bollywood dance education for everyone who enjoys Indian dance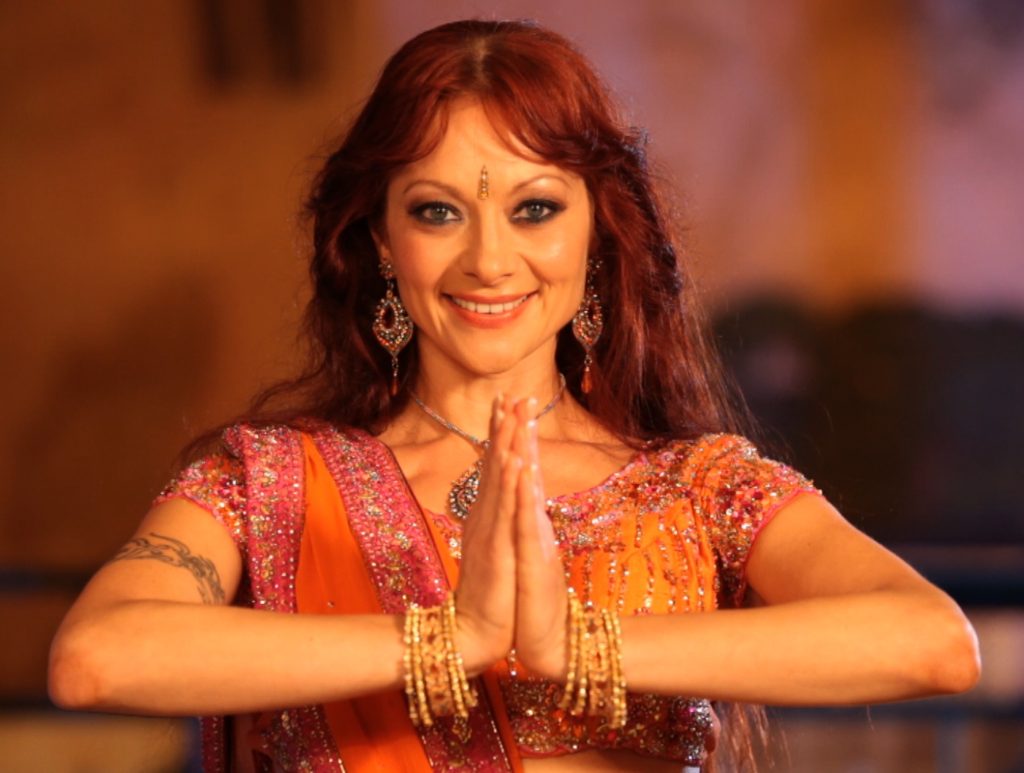 Welcome to our website for the current Bollywood trend:
Bollywood dance courses - dance with us, we look forward to seeing you!
All Tatjana Wegner courses are listed under "Dates" - from ballet workouts to yoga and under "BollyDance course" a registration form for Bollywood dance training - join the dance! The pages for workshops & specials and trainer training are also constantly updated. These usually take place throughout Germany and on weekends.
Studios and fitness clubs that are interested in offering these Bollywood dance courses or workshops on their premises are welcome to contact us.
Bollywood makes you happy - just join in! Namaste
Bollywood (Bombay + Hollywood) stands for the very productive Indian film industry. In Bombay / Mumbai, more than 800 blockbusters a year with stars like Sharuk Khan are produced. The often lavishly equipped, emotionally charged films enchant an audience of millions worldwide.
A special feature of Bollywood are elaborate dance and singing interludes with dreamlike costumes and lively music - often with dozens of dancers. This life-affirming dance style is a combination of Indian temple dance, jazz / modern dance, oriental dance, hip-hop and bhangra - to music that simply goes straight into your blood. Tatjana Wegner developed her own BollyDance courses for this.
Tatjana Wegner
She is a trained ballet dancer and teacher. She has been dancing since she was four and has been working as a dance artist since she was 16 with numerous engagements at home and abroad. Trained in classical Indian dance, inspired by numerous trips to India and shaped by Bollywood films, Tatjana Wegner developed BollyDance as her own dance training and trains numerous students and trainers.
The Bollywood trend
Tatjana Wegner was the first to officially bring this trend to Germany. For this purpose she developed Bollywood dance courses and founded the first professional "BollyDance Company" in Europe. Tatjana means queen of the elves and in Hindi it is called Pari. This resulted in our own full-length shows under the name Pari Productions and there is a close cooperation with the Bollywood film industry in Mumbai / India. This makes her the most established and successful choreographer of the Bollywood trend in Germany.