BollyDance as a concept requires qualified teachers as well as experienced dancers who teach Indian dance. We were able to win well-known teachers for our academy. Here we introduce them.
Gudrun Märtens
In 1992 she saw an Indian dance performance for the first time. At that time she had been teaching oriental dance for two years. She was so fascinated by the performance that she began to study Indian dance intensively. In 1995 she finally traveled to India to study the classical dance form Odissi in the style of the guru Deba Prasad Das with the master dancer Sangeeta Dash. Part of this training was soon to teach myself. She graduated from the Pracheen Kalakendra Institute.
Since her return to Germany in 2002 she has been teaching ongoing classes in Hamburg and working as a dancer in Germany and abroad. Her performances include solo, duet and group performances.
Bindu Bolar
The lecturer Bindu Bolar comes from Bangalore / India, where she works as a professional dancer, Bollywood dance trainer and juror at dance competitions. In 2013 she was awarded the title "The most hypnotic belly dancer" as the winner of the Indian belly dance competition. She herself learned from the tribal bellydance legend Anna Olkinura and expanded her repertoire with hip-hop dance and Latin dance. Pari Production was able to win the Indian tribal bellydance trainer for a workshop in Hamburg.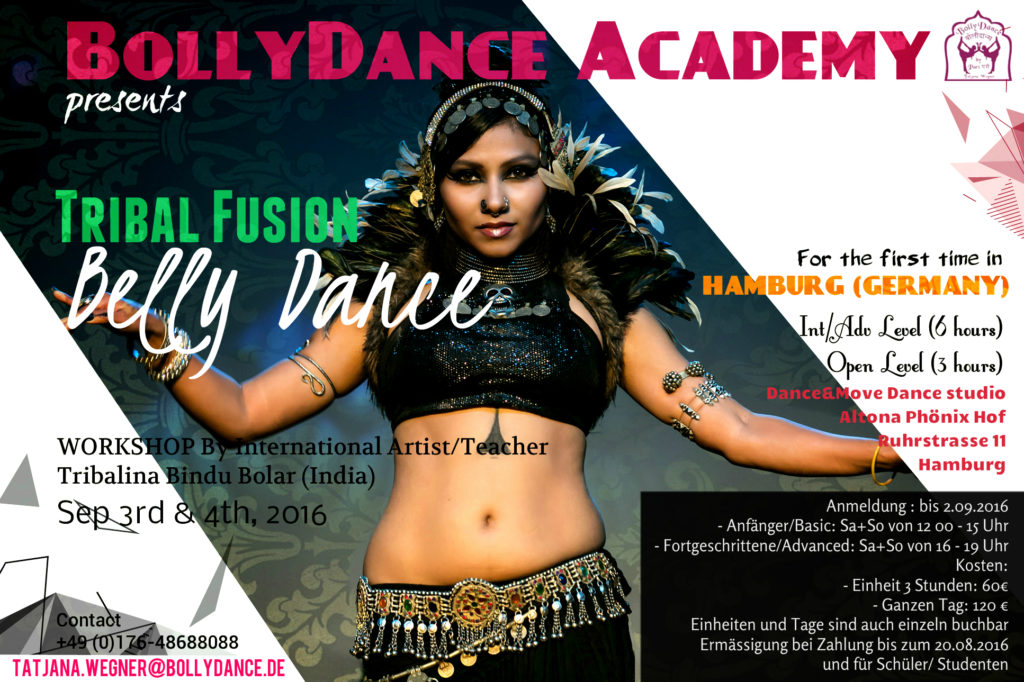 Aalia Hawa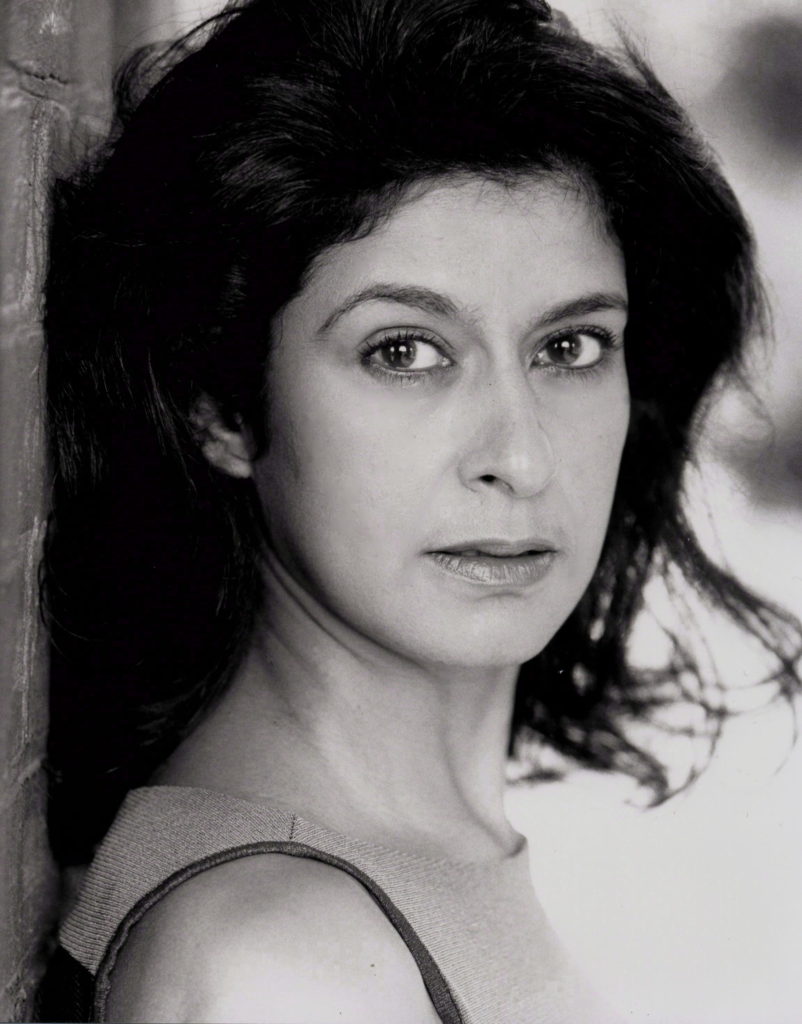 Nila is a seasoned actress, director, acting teacher and Feldenkrais trainer. She was born in Africa with Indian / African roots and grew up in England.
She received her academic training in Germany and the USA, where she completed her acting studies with an MFA. Further travels and studies took her to India and Hawaii and resulted in a Feldenkrais training.
Nila's multicultural background as well as the numerous interdisciplinary influences inspired her to develop her training concept Synapsing.
Synapsing awakens the original creative forces, inspires spontaneity, exciting discoveries and encourages artistic and personal expression or development.
For more than 20 years she has addressed not only actors, dancers, singers, directors, but also therapists and everyone who cares about the development and intensification of their own creativity with her courses, workshops and performances.
Nila grew up with Bollywood films: "They were my first impression of the art or craft of representation and cinematic storytelling."
So she decided to become an actress at the tender age of 7 and to this day these influences have been a strong part of her visual sense of beauty and technique. Her life made her a citizen of the world but her work always reveals her Indian roots ".
Nila has her permanent residence in London, where she works as an actress and synapsing trainer, but she speaks fluent German. She also gives courses all over Europe. She has appeared in the West End productions "Bombay Dreams" (Andrew Lloyd Weber) and "Instant Celebrity" (Silver Star); her TV appearances were in "Spooks" (BBC), "A touch of frost" or "Bike Squad" (ITV) and "Five Days" (HBO / BBC).
Vijayshree Chaudhary