The Bollywood Dance DVD for the home! Have you always wanted to dance to Bollywood hits from famous Bollywood films like "Ram & Leela"? This is exactly what you can now do in the comfort of your own home with our newly released BollyDance DVD from Pari Productions.
Step by step to Bollywood dance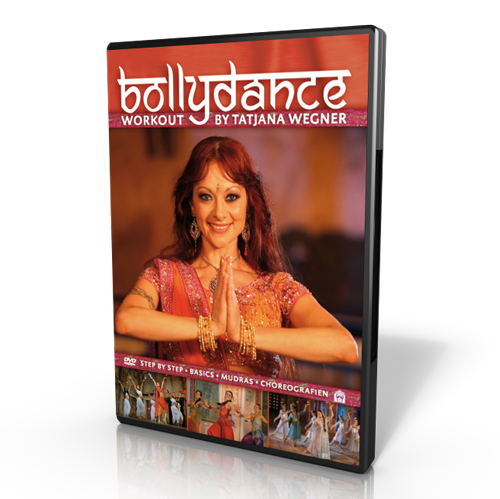 Whole choreographies for current Bollywood songs can be practiced at home in easily comprehensible individual sections. The holistic training brings you back in shape for the summer and makes you an eye-catcher at every party. Instead of booking an expensive trip, learn with the Bollywood Dance DVD. Our BollyDance DVD can now be ordered here.
The BollyDance DVD is also available online!
BollyDance combines different dance styles that are used in Bollywood dance. Hip-Hop movements are combined with folkloric Bhangra style, classic Bollywood elements or more spiritually inspired Sufi style. Simple basic forms are presented from all styles and combined to form a new choreography.
Careful construction leads to sustainable learning success
After a thorough warm-up, the basic forms and steps, the mudras (hand gestures) and the foot techniques are presented. So the choreographies are built up step by step and are easy to re-dance, be it by beginners, advanced or professional dancers. The dance sequences are choreographed to titles specially composed by Bollywood composers and therefore fit one hundred percent to the music used.
Fantastic ambience ensures a lot of fun
In order to make the visual impression particularly typical, the dance sequences were danced by the BollyDance Company in the fairytale setting of the Maharani Palace in Hanover Zoo under the direction of Tatjana Wegner.